| | |
| --- | --- |
| | Biography |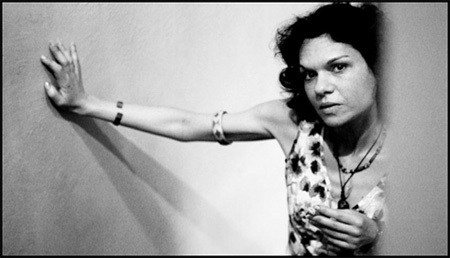 A Short Biography

Born in 1967, Istanbul. Studied computer engineering (B.S. In 1988) and physics (M.S. In 1993) in Bosphorus University. Worked as a research physicist at CERN (European Laboratory of High Energy Physics) in years 1991—92 and completed her thesis in Higgs particle there.In 94,she started her Phd on Higgs at PUC (Brazil) but quit science a year later.
Her first book, a novel named ''The Shell Man'' was published in 1994 while she was still in Brazil. She returned to Turkey in 96 and published her second book ''The Miracalous Mandarin'' same year. But her major 'breakthrough' came with 'The City in Crimson Cloak", in 1998, a well reviewed book in Turkey, Europe and US, with over 200 articles. The novel set to Rio de Janeiro was published in French (Actes Sud, 2003), in Norwegian (Gyldendal, MARG series, 2004), German (sverlag, Turkish Library, 2008 and received an award:the best translation from Turkish to German), Bosnian(BUYBOOK), Arabic, Bulgarian, Swedish (Ramus) and various others including English (SOFT SKULL,USA).
In 1998, she started to write a column in the intellectuals paper,'Radikal'. Her column, 'the Others',in which she touched such taboos as prisons, torture, Kurdish issue, womens rights etc.brought her both fame and trouble, and she was fired in 2001.
After a long silence, in which she had to face a lynching campaingn, she published a book of poetic prose, ''In the Silence of Life'' and received DUNYA, The Book of the Year Award. She collected her essays, which has been translated to more than a dozen languages, in three books:'' The Diary of a Mad Woman'', '' When a Journey Ends'' and ''Once Again''. In 2010, she worked for Radikal and was fired again. She started to write a column for ''Özgür Gündem'', the kurdish paper. As a result she is currently in exile, in Graz, Austria.
Asli Erdogan has also ed exhibitions as a 'writing artist', collaborated with artists as Ghada Amer and Francois Daireaux.Her texts were adapted to theatre (performed in La Scala, Milan), dance theatre, classical ballet, radio and film (in France).Her life was turned into a documentary by Osman Okkan among 6 writers, including Orhan Pamuk and Yashar Kemal.
Her latest book ''The Stone Building'' received the most prestigious literary award, Sait Faik, in Turkey in 2010 and currently being translated into Swedish, Norwegian and French.